For many cruisers, the bar bill ends up being a significant portion of their vacation budget. If you're cruising on Norwegian Cruise Line, having an NCL drink package lets you pre-plan your drink budget so you're not hit with a huge bar tab at the end of your cruise!
Norwegian offers a variety of drink packages for all ages, at various price points. But is an NCL beverage package worth it? I'll help you decide if you should buy one and which drink package is right for you.
NCL updated its beverage package options in 2019. I'll explain what each package currently includes and how much it will cost for your cruise.
Disclaimer: I may receive a small commission when you make a purchase from a link on this site, at no added charge to you. For more info, please read my Disclosure Policy.
NCL drink packages available for 2020
Norwegian recently updated their beverage package selection, changing some names and adding a new tier. These are the current packages available, with 2020 pricing. A 20% gratuity is added to the price of all NCL drink packages.
For all of Norwegian's drink packages, you can order an unlimited amount of any included beverages at bars and restaurants on the ship, but drink selection can vary by venue.
As a guide, I've included how much each beverage package costs in total (including gratuity) for a seven-day cruise. Note that packages are only available for cruises that are three days or longer. Pride of America Hawai'i cruises have their own special drink package (detailed below), and other packages aren't available.
Children's Soda Program
For kids 12 and under, NCL's Children's Soda Program costs $5.95 per day. This package includes unlimited fountain sodas: Pepsi, Diet Pepsi, Sierra Mist, Mountain Dew, ginger ale, tonic water, and club soda.
For a 7-day cruise, this drink package would cost ($5.95 x 7 x 1.2) $49.98
Adult & Teen Soda Program
Available for anyone age 13 and up, NCL's Adult & Teen Soda Program costs $7.95 per day. Like the children's soda package, only fountain sodas are included (Pepsi, Diet Pepsi, Sierra Mist, Mountain Dew, ginger ale, tonic water, and club soda).
For a 7-day cruise, this drink package would cost ($7.95 x 7 x 1.2) $66.78
Corks and Caps Wine and Beer Package
NCL's Corks and Caps Wine and Beer Package costs $65.00 per day. The package includes all the sodas I listed in the soda packages, draft and bottled beer, and wine-by-the-glass, with a cap of $15 per drink.
If you order something over $15, you'll be charged the difference plus a 20% gratuity on that amount. I've found that NCL bartenders and servers will usually give guests a heads-up if they order something that's over the $15 cap.
For a 7-day cruise, this drink package would cost ($65.00 x 7 x 1.2) $546.00
Premium Beverage Package 
NCL's Premium Beverage Package costs $99.00 per day. The package includes spirits and cocktails along with a selection of soft drinks, juice, draft and bottled beer, and wine-by-the-glass.
Any of these drinks with a menu price of $15 or less is included in the program. NCL has a list of brands included in the Premium Beverage Package. However, not all ships carry all of the listed brands, and availability can vary by venue on board.
The Premium Beverage Package doesn't include specialty coffee and tea drinks, bottled water, energy drinks, fresh-squeezed juices, and bottles of wine (although they'll give you a 20% discount on bottles). Other exclusions are room service and mini-bar drinks, and drinks served in souvenir glasses.
If a drink costs more than $15, you'll be charged the difference plus a 20% gratuity on that amount.
For a 7-day cruise, this drink package would cost ($99.00 x 7 x 1.2) $831.60. If you choose this package with Free at Sea, it costs ($99.00 x 7 x 0.2) $138.60 for gratuities.
Premium Plus Beverage Package 
NCL's Premium Plus Beverage Package costs $128.00 per day. The package includes everything in the Premium Beverage Package, but the $15 menu price cap is lifted.
In addition, specialty coffees and teas, energy drinks, fresh-squeezed juices, bottled water and select bottles of wine are covered in this package. Dining room wine lists have an asterisk next to bottles that are included in the package.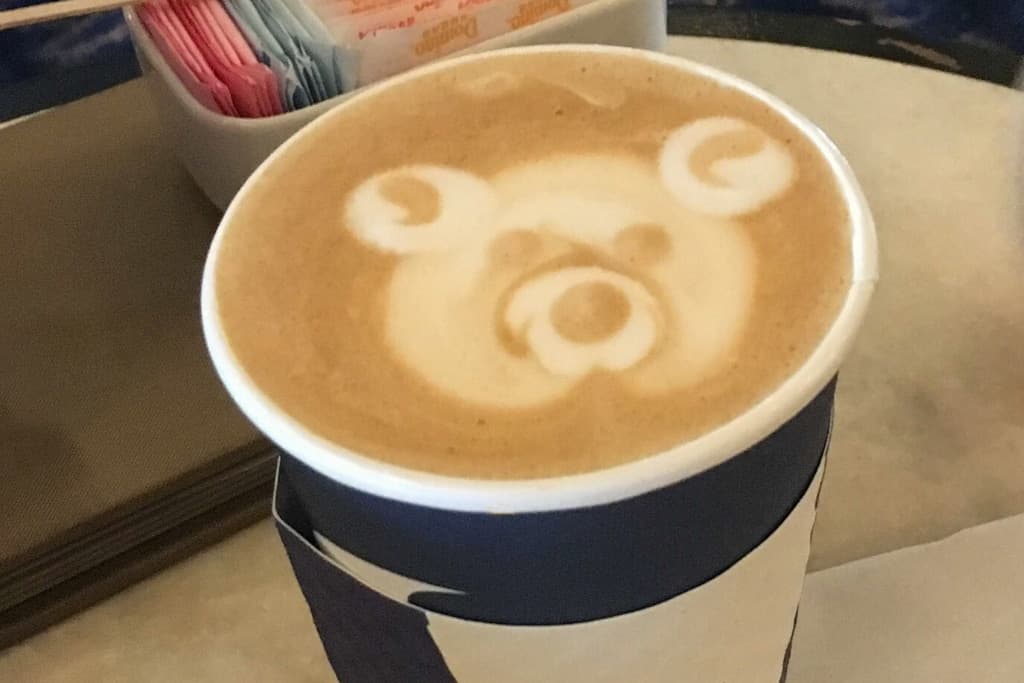 NCL also publishes a list of brands included with Premium Plus, so you can have an idea of which brands are complimentary with the package.
If you have a free Premium Beverage Package from Free at Sea, you'll be able to upgrade to Premium Plus by paying the difference. On my last NCL cruise, we had the offer to upgrade for $29 per day without any extra gratuity charge.
For a 7-day cruise, this drink package would cost ($128.00 x 7 x 1.2) $1075.20.
Pride of America Hawai'i Beverage Package
Sailing on NCL's Pride of America in Hawai'i? Your ship has only one beverage package available. But the good news is that it's usually free for all passengers – you just pay the 20% gratuity.
Currently (2020), passengers 1-8 in each stateroom receive the drink package for free. Pride of America doesn't have any staterooms or suites that sleep more than five, so it includes everyone!
The bad news? This drink package is also the only one for kids and teens. So you'll be paying a bit more per day for their drinks. But, they can have some healthier options other than just sodas!
The Hawai'i Beverage Package includes a variety of both adult and soft drinks. Wine-by-the-glass, beer, and liquor is included, up to $15 per drink. Other included options are fountain sodas, freshly-squeezed juice, bottled water (flat and sparkling), non-alcoholic beer, and specialty coffees (in the dining rooms only).
For a 7-day cruise, this drink package (gratuities only) would cost ($99.00 x 7 x 0.2) $138.60
Common questions about NCL drink packages
If you've never cruised with Norwegian before, or it's been a while since your last cruise, you probably have some general questions about how the drink packages work. I'll answer the most common ones here. If you have a question that I haven't answered, just leave it in the comments and I'll answer it.
Do you need to tip for drinks purchased with an NCL beverage package?
All drink packages cost an extra 20% gratuity on top of the list price. You don't need to tip your bartender or server each time you order a drink with your beverage package – you've already pre-paid your tips.
That said, you can always add an extra tip for your favorite bartenders, if you choose.
Do you need to pay tax on your drinks?
When you're out at sea in international waters, you don't need to worry about paying tax on any of your drinks. But when you're in port, some local authorities require cruise lines to collect tax on the menu price of any beverages you buy. Taxes are charged to your on board account if you're buying drinks one-by-one or using a beverage package.
The tax percentage varies by port, but it's never a huge amount – generally somewhere between 5-10% of the cost of each drink. If a jurisdiction charges tax, it will be charged on each drink when the ship is in port and in its territorial waters.
Do NCL drink packages work on their private islands?
If you're stopping for the day at one of Norwegian's private islands, drink packages are accepted at Great Stirrup Cay but not at Harvest Caye. Wondering why? NCL developed Harvest Caye in a partnership with the government of Belize. Part of their deal was that visitors must pay for food and drinks ordered on the island.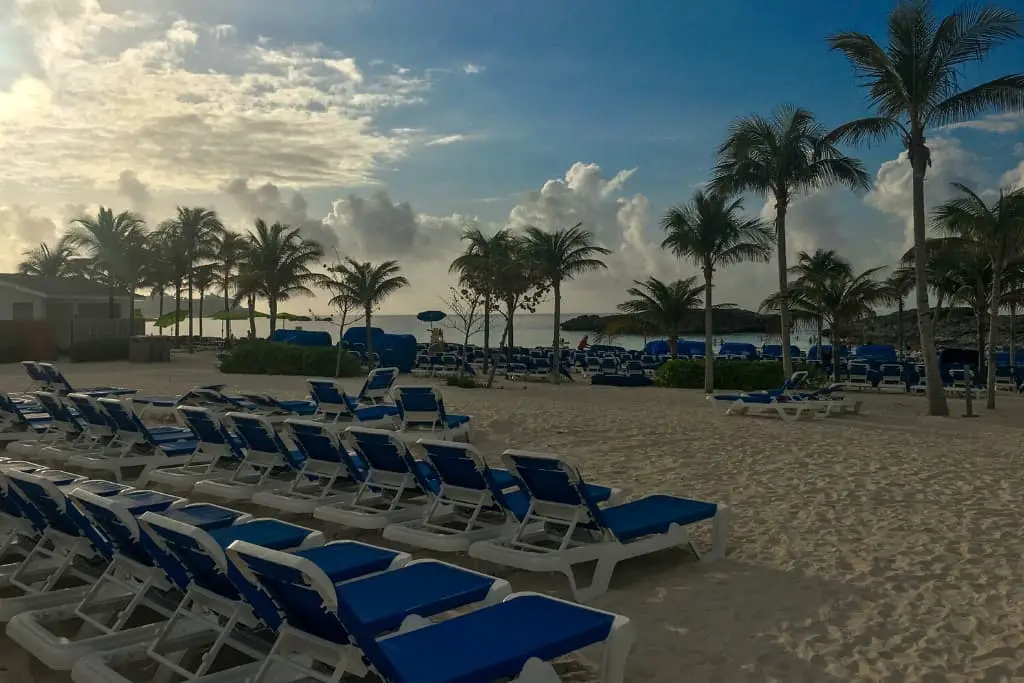 How old do you have to be to buy an alcoholic beverage package on NCL?
Passengers need to be at least 21 to purchase an alcoholic beverage package on Norwegian cruises worldwide. Guests age 18 to 20 can purchase alcohol on roundtrip cruises in Europe and Australia. 18-to-20-year-olds can buy wine and beer on some cruises sailing from the US with the signed consent of an accompanying parent. However, you still need to be 21 to have a package that includes alcohol, even if you're old enough to drink on the cruise.
Can you share your NCL beverage package with another guest?
Norwegian, like many cruise lines, has been cracking down on passengers sharing their drink packages. Because of this issue, if one guest on a reservation buys a drink package, the other guests must as well. Passengers under 21 would be required to buy a soda package.
Exceptions can be made in certain circumstances. If you're pregnant, have a medical condition, a history of substance abuse or religious beliefs that don't allow you to drink any alcohol, contact NCL to ask for an exception.
How do you buy a Norwegian Cruise Line drink package?
Many Norwegian cruises offer their Free at Sea promotion, and the most popular perk for cruisers is the drink package. But if you don't have Free at Sea (or you chose another perk), you can pre-purchase a drink package, starting 90 days before sailing, on your MyNCL account.
You can also buy a drink package on board the ship, but this option will usually only be available for the first couple of days of the cruise.
Can you buy a drink package for certain days of the cruise?
Although it would be nice to pick and choose which days you have a drink package (like sea days only, please!), once you buy a package you need to pay for each remaining day of your cruise. Take this into consideration if you have a lot of longer shore excursions when you won't be on the ship to use the package.
How much are drinks on NCL if you buy them individually?
Based on menu prices from my February 2020 cruise on Norwegian Sky, specialty coffees from Starbucks are in the $3-6 range. Fountain sodas are about $3.
Many wines by-the-glass are in the $8-9 range, up to about $27-31 for higher-end selections. Beer is about $7-9 per glass. Cocktails from the bar menus are generally $9-15 (but ultra-premium liquor can cost significantly more).
Is there a limit to how many drinks you can get per day with an NCL beverage package?
Unlike some cruise lines, Norwegian doesn't currently have a limit on how many drinks you can have per day with any of their packages. Obviously, you should be safe and drink responsibly! But no, as of right now there's no set limit. They do have a limit of two drinks per person per order, which is helpful to know when there's a long line at the pool bar.
Is it worth it to get a drink package on NCL?
Honestly, it all depends on how much you think you'll be drinking. Norwegian's alcoholic drink packages are among the most expensive in the cruise industry, so the expense can be significant if you're paying out-of-pocket. If you're sure you'll only have a couple of drinks each day, it's a far better deal to just pay as you go.
When you choose the Premium Beverage Package as a Free at Sea perk, you'll only be paying the gratuity (about $20 per day). Drinking just one soda with lunch, an afternoon cocktail by the pool, and a glass of wine with dinner, you've had your money's worth for the day.
If you're a soda drinker, the soda package can be a money-saver. Know you'll want to order at least two or three soft drinks each day? Then it really makes sense to buy this package.
Want to learn more about cruise line beverage packages? Read my article Are Cruise Drink Packages Worth It? to learn more.
Don't forget to check out these resources before your Norwegian cruise:
Have you bought a drink package on a Norwegian cruise? Did you think it was worth it? Let me know in the comments below!
If you liked this post, I'd love it if you'd share it on your social media channels. It really helps my blog to grow so I can keep bringing you free cruise tips, ideas, and reviews. Thanks so much for reading!
You can follow me on social media on Pinterest, Facebook, Instagram, and Twitter.